On November 7 Senses Fail's tour with The Amity Affliction with supporting acts Bad Omens and Belmont was announced. Yesterday (Nov. 8th), Bad Omens has pulled out from the tour. Senses Fail announced this on their social media. A short message claiming Bad Omens is dropping out due to the size of their name on the artwork.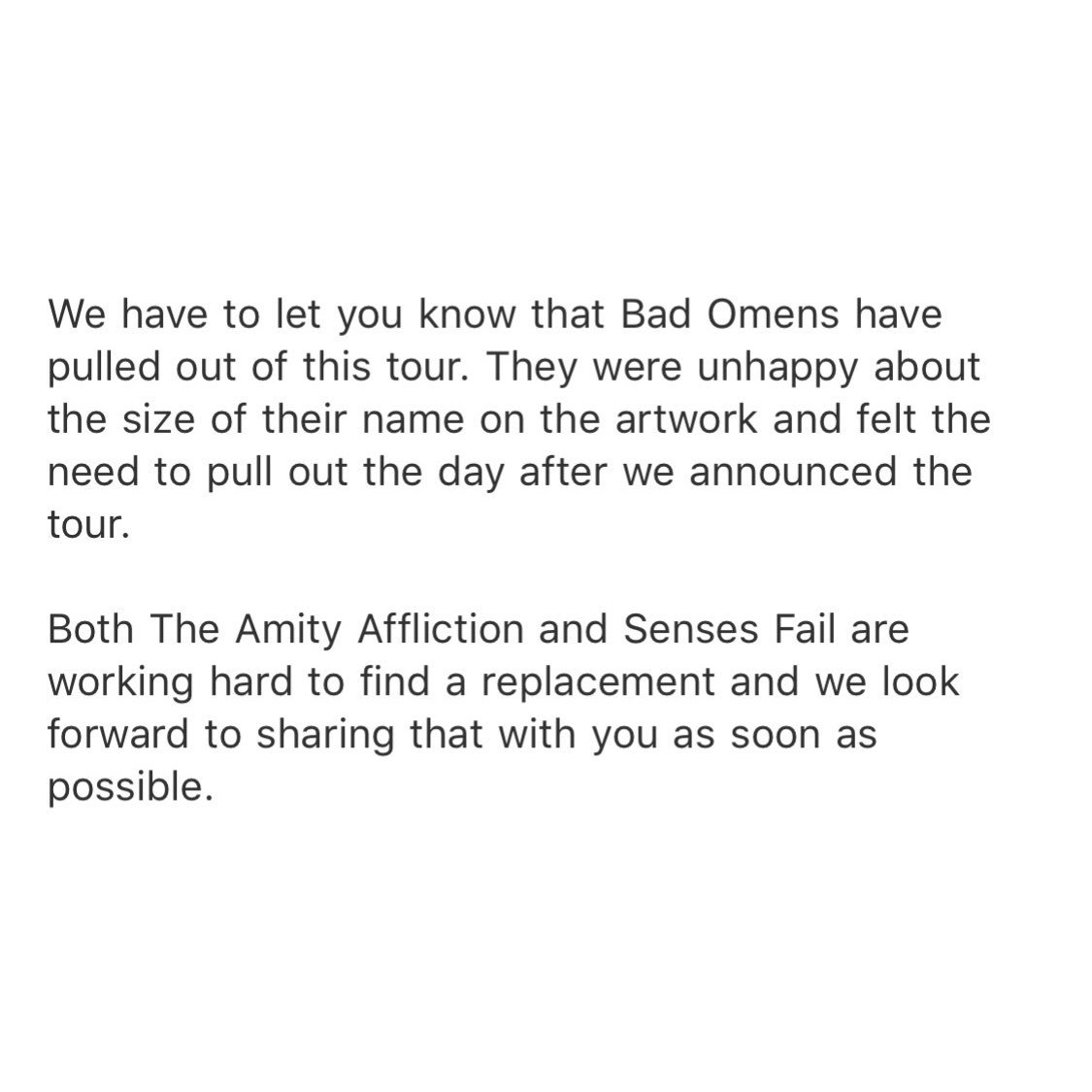 Fans of the headliners took to social media to comment, tease and "bully," according to Bad Omens. Bad Omens issued a lengthy statement following the online commentary. The band said they do not desire a public airing of the dispute, but their hands have been "forced" by the headliners' encouragement of "bullying" and attempt to publicly disparage the band's name.
The replacement for Bad Omens on the tour as not been announced yet.